CandExit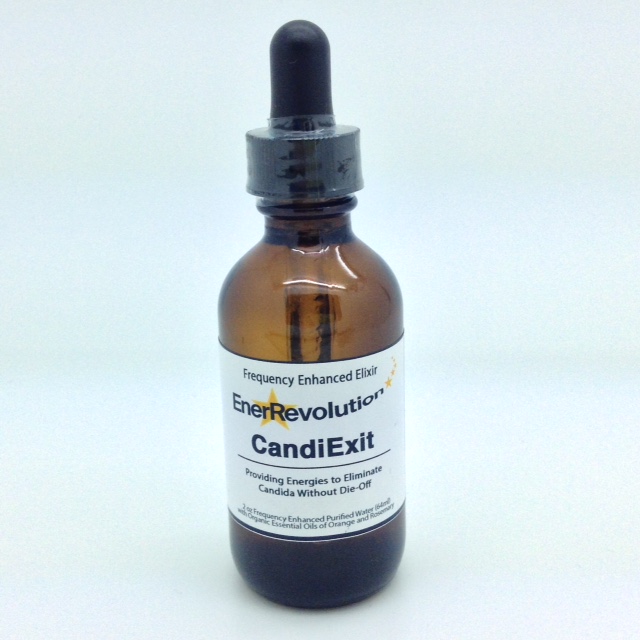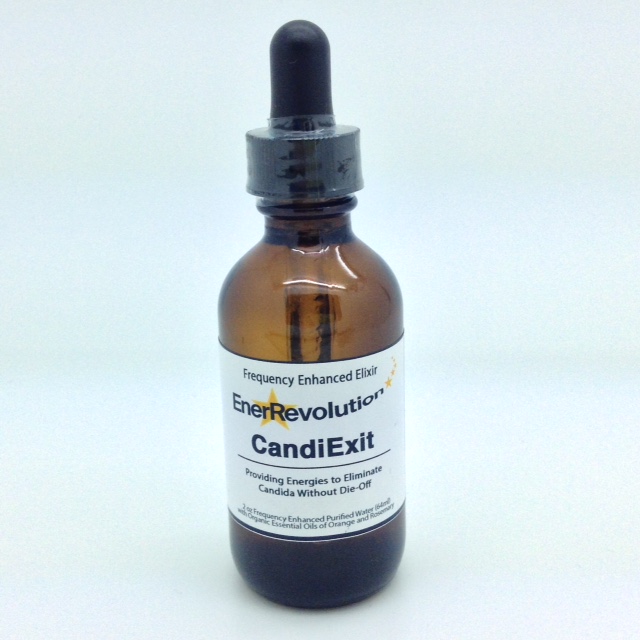 CandExit
CandExit is a frequency enhanced water elixir the activates a unique and powerful candida yeast and fungal overgrowth removal processes.
It delivers a set of frequencies to your body that irritate candida, mold and fungus so much that they are stimulated to leave the body.
It instructs the immune system to grab hold of all candida, mold, fungus and their spores, and to escort them out of the body without killing them.
Because of this, die off symptoms are greatly reduced. Die off symptoms develop when toxins that are released by candida fungus when it is killed.
Candida overgrowth can be safely reduced without overloading the liver and the detoxification systems. The body will heal faster and become healthier in a shorter time frame.
CandExit comes in a 2 ounce dropper bottle. Typically use 2 bottles a month for an adult.
Ingredients: The base of this elixir is purified spring water, organic orange and rosemary essential oils. The oils enable the vibrational frequencies encoded in the water to work more effectively.
The technology used to make these elixirs creates stable and concentrated energetic frequencies that are capable of transfering these instructions to your body.